Terrorism Tracking
Virginia's attorney general launches investigation into pro-Hamas campus group
The state joins Florida in seeking legal recourse against Students for Justice in Palestine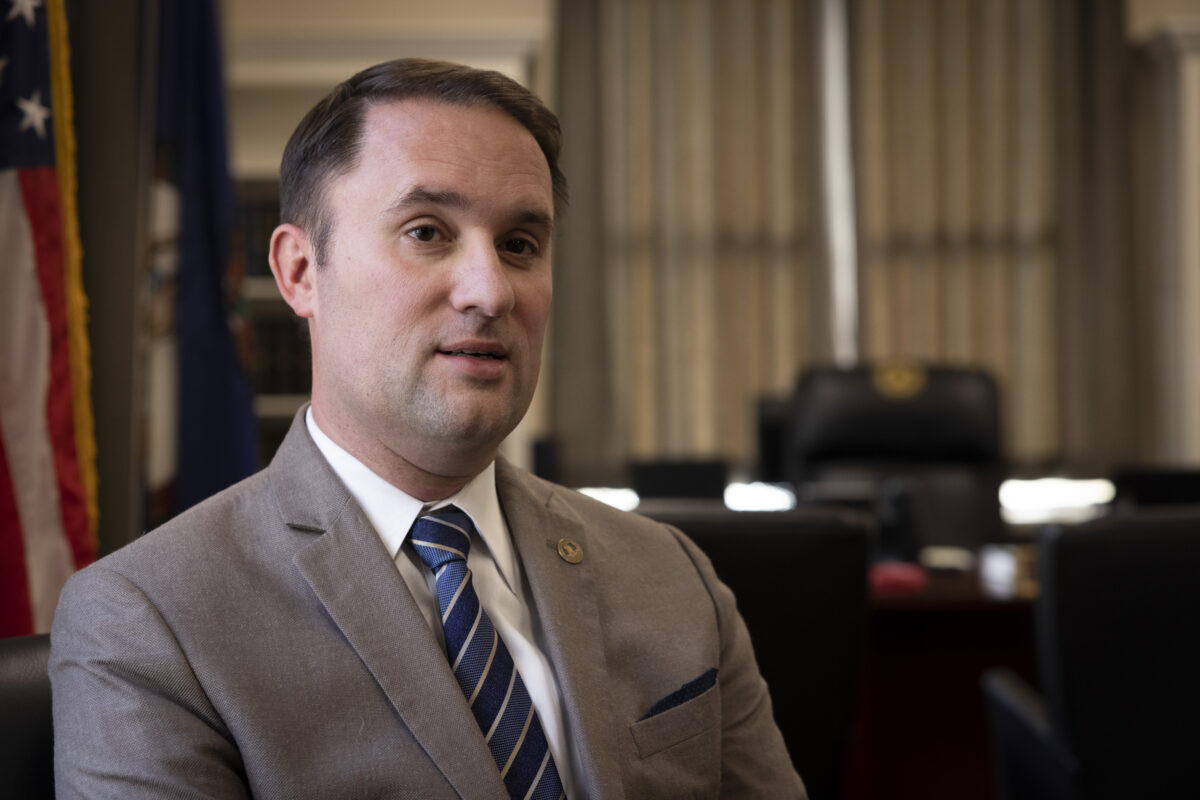 Julia Rendleman for The Washington Post via Getty Images
As the Israel-Hamas war continues to roil U.S. college campuses, Virginia on Tuesday became the second state to target a group affiliated with Students for Justice in Palestine – a move that comes shortly after Florida Gov. Ron DeSantis outlawed SJP at public universities.
Announcing a charities fraud probe, Virginia Attorney General Jason Miyares wrote Tuesday on X, "My office has launched an investigation into the nonprofit American Muslims for Palestine for fundraising without proper registration and for potentially violating Virginia's charitable solicitation laws, including benefitting or providing support to terrorist organizations."
"The Attorney General's Office has reason to believe that the organization may be soliciting contributions in the Commonwealth without first having registered with the Commissioner of the Virginia Department of Agriculture and Consumer Services," Miyares' office said in a statement.
"In addition, the Attorney General will investigate allegations that the organization may have used funds raised for impermissible purposes under state law, including benefitting or providing support to terrorist organizations."
The allegations refer to the case Boim v. American Muslims for Palestine, in which 17-year-old David Boim was shot and killed in 1996 by Hamas terrorists while studying abroad in Israel. Under the federal Anti-Terrorism Act, his parents sued several U.S. nonprofit organizations for their role in funding Hamas.
After many of the organizations were shut down, a judge ruled in 2004 that the Boims could collect a $52 million judgment from the Islamic Association for Palestine (IAP) and the Holy Land Foundation. The case reopened last year when a judge in Illinois ruled that the case against AMP, Americans for Justice in Palestine (AJP) and Rafeeq Jaber, a former president of both the American Muslim Society and the Islamic Association for Palestine, could proceed.
A judge had previously ruled that AMP could not be considered what is legally described as an "alter ego" of the earlier organizations, a classification reserved for corporate cases in which a company shutters but transfers its assets, institutional knowledge and clientele to a newly created entity.
Under Virginia law, the attorney general has the jurisdiction to investigate possible violations of the state's charitable solicitation law. A spokesperson for Miyares' office told Jewish Insider, "we do not comment on the details of ongoing investigations."
According to the Anti-Defamation League's website, AMP is "a leading organization providing anti-Zionist training and education to students and Muslim community organizations in the U.S."
The ADL's website adds: "AMP placed a heavy emphasis on supporting and helping coordinate the activity of SJP, assisting in its development as one of primary organizers of anti-Israel events on campus over the years. [In a 2010 brochure], it described SJP as part of a 'signature project' to 'organize and unify the work for Palestine on campuses in the United States."
AMP, also known as AJP Educational Foundation, Inc., is a public nonprofit with its headquarters located in Falls Church, Virginia.
The SJP chapter at the University of Virginia described Hamas' Oct. 7 deadly rampage in Israel as "an unprecedented feat for the 21st century," and said that "resistance fighters in Gaza" had broken through an "illegal border fence" and had taken "occupation soldiers hostage."
The SJP chapter at George Mason University, a public college in Fairfax County, said in response to Oct. 7, "We as Students for Justice in Palestine at George Mason call for a free Palestine, from the river to the sea, and support all forms of resistance which helps [sic] the Palestinian people inch closer to that reality. We call on all those who identify as 'allies' to the Palestinian liberation movement to take similar action. Peace cannot exist without justice, and justice for the Palestinian cannot prevail without action. With steadfastness and confrontation, GMU SJP."
The group participated in a nationwide "Walk Out for Gaza" protest last Wednesday, calling on an Israel-Hamas ceasefire. In 2016, GMU hosted SJP's sixth annual conference.
Miyares' move comes on the heels of DeSantis' order banning SJP at Florida state universities last week, the first time a state has outlawed the pro-Palestinian group. "Based on the National SJP's support of terrorism, in consultation with Governor DeSantis, the student chapters must be deactivated," the state university system's chancellor, Ray Rodrigues, wrote in a memo to university leaders.
The letter explains that it is a "felony under Florida law to knowingly provide material support … to a designated foreign terrorist organization. These chapters exist under the headship of the National Students for Justice in Palestine, who distributed a toolkit identifying themselves as part of the Operation Al Aqsa Flood [Hamas' name for their terrorist attacks on Israel]."
After DeSantis' SJP ban in Florida, Kenneth Marcus, founder and chairman of the Louis D. Brandeis Center for Human Rights Under Law, told JI that "some states are starting to look at this carefully," adding that he is "reasonably confident that Florida won't be the last."
During a meeting on Monday at the Department of Education, one Jewish community leader recommended the department examine actions from student groups on campuses supporting the Hamas attacks because they could be "engaging in material support for terrorism, which would be a criminal matter."
Jewish Insider's Executive Editor Melissa Weiss contributed reporting.